.
.
.
ABOUT THE CORPS FOUNDATION
Our Story
The 404 Corps operated Lakes and Waterways are treasured American resources. Today, shrinking Federal resources threaten the very existence of these national treasures. The nonprofit Corps Foundation, working with the U.S. Army Corps of Engineers and its partners, engages a variety of individuals, businesses, community and "Friends" organizations whose support provides increased benefits to our visitors on the ground at Corps Lake projects. The Foundation also contributes marketing and promotional benefits to the partners.
Our Mission
The Corps Foundation engages the public to ensure the environmental health and recreational enjoyment of our nation's lakes and waterways administered by the US Army Corps of Engineers.
Our Goals
Well informed public
Involved public
Strong partnerships
Healthy, sustainable, accessible natural resources
Successful outcomes from this Foundation will help sustain and enhance the lands and facilities of the Corps.
Corps Natural Resources Program
The Corps is responsible for the management and stewardship of over 12 million acres of land and water located in 43 states, including many significant environmental and cultural resource sites. The Corps is the largest Federal provider of outdoor recreation with over 370 million visitors annually. To view some of the recreation resources managed by the Corps, click here.
Our Board of Directors
These are the dedicated individuals who volunteer their time and energy to keep the Corps Foundation up and running, and on course to fulfill the mission and achieve the goals stated above.

Nancy Rogers
Director
B.S. Resource Conservation, Univ. of Montana-1976. Park Ranger, both seasonally (NPS) and permanent (USACE) from 1974 to 2010 (retired) in a wide variety of disciplines; recreation design and management, interpretation (including extensive exhibit development), partnerships, cooperating associations, and FLETC graduate in Law Enforcement. Administrative skills include budgeting, supervision, planning and project management, contracting. Served on numerous committees of national scope throughout my career including uniforms, interpretation, Visitor Center Study. Presented professional papers at regional and national conferences related to interpretation, partnerships and cooperating associations. Served as coordinator of the Corps' Cooperating Association website on the Gateway. Instructor in the Corps' Interpretive Services course. Retired as Senior Park Ranger, San Francisco District, US Army Corps of Engineers in 2010 after 34 years with the Corps.
I have a good understanding of cooperating associations and partnerships. I strongly believe that the future success of the Corps' Natural Resource Mgmt. Program will depend on thinking outside-the-box of the traditional budgeting structure. The Corps is falling behind other agencies in developing initiatives that promote public/private partnerships because of agency culture and lack of legal authorities necessary to pursue successful projects. The Corps is still regarded as an "engineering" agency and breaking out of that bias with elected and administrative officials has been difficult. But it will be essential to open some new doors in Washington to get the changes the Corps needs.
Recent attendance to the NRM meeting in Norman, OK demonstrated to me that the field continues to require considerable assistance and coaching in the realm of partnerships. I would like to continue with coaching and mentoring of field personnel in developing partnerships, applying for grants and other private/public initiatives.
J. Patrick Barry
Director
Pat retired from the U.S. Army Corps of Engineers in 2015 after over thirty-five years of federal service. During twenty-five of those years he supervised the Bonneville Lock and Dam Visitor Center.
Pat served as the lead instructor for Interpretive Services and Outreach courses for the Corps for fourteen years. Along with Nancy Rogers and others he developed an advanced course called "Interpretive Services for Managers, Supervisors and Team Leaders." Pat has served as a Certified Interpretive Trainer for the National Association for Interpretation since 2002.
He has written numerous articles and technical bulletins on the subject of interpretation and has presented over a dozen sessions at National Association for Interpretation National Workshops. He has conducted training sessions and given keynote addresses to numerous organizations.
Pat has a BS in Biology and Environmental Science from Long Island University and a MS in Recreation and Parks Administration with a focus on Environmental Interpretation from the California State University.
Notable awards:
Grant Sharpe Award, 2010, National Association for Interpretation, Pacific Northwest Region
Hiram M. Chittenden Award for Excellence in Interpretation, 2006, U. S. Army Corps of Engineers
Rich Deline
Founding Director
Rich is founder and key principal of Executive Productions-Seattle, a multimedia production company. Rich has worked as a consultant and contractor for the Corps nationwide, providing expertise in interpretation and technology for improving the visitor experience. Additionally he has helped prepare command briefings and presentations for numerous Seattle District Commanders. He has an intimate working knowledge of the Corps of Engineer's Mission and Values from both inside and outside perspectives. Rich was graduated from the University of Washington with a degree in Forestry Engineering and a minor in Civil/Mechanical Engineering, and continued with Masters program in Business and Marketing at Portland State University.
Rich has produced numerous award-winning films and interactive touchscreen programs for the Corps and other nationwide clients. He serves on the board of the Suquamish Tribal Foundation and the Jayhawk Institute and has received two District Commander awards and one Commanding General award for Excellence in Service.
Marilyn K. Jones
Director and Secretary
Marilyn is a Lifetime Member of the Foundation and served as the Foundation's volunteer secretary from 2009-2013. Her July 2013 retirement allowed her to join the Foundation's Board as a full Director. Marilyn completed her 33 year career with the US Army Corps of Engineers as Operations Project Manager, at Tioga-Hammond & Cowanesque Lakes Project in Pennsylvania. Marilyn previously served as Lake Manager of Table Rock Lake, as well as Cooper Dam and Jim Chapman Lakes and was acting Operations Project Manager of Beaver Lake for a year. She served eight years as Secretary of the Board of Directors for National Society of Park Resources, is a lifetime member of the Army Engineer Association and has been a longtime member of National Recreation and Park Association, Society of American Foresters and National Association of Recreation Resource Planners. Marilyn received many awards, commendations and Commanders Coins during her years service, most notably 2002 Chief of Engineers Hero of the Regiment, Little Rock District Woman of the Year and 3 Chief of Engineers Commanders Coin. She holds a Bachelor of Science in Biology, from University of the Ozarks.
Darrell E. Lewis
Founding Director – Treasurer
Darrell served more than 20 years as Chief, Natural Resources Management branch in the Headquarters of the U.S. Army Corps of Engineers. He has over 35 years experience working for three federal land management agencies. He is a longtime member of the National Society for Park Resources and served on it's board for two terms and as President for one term.
Darrell is recipient of the Meritorious Civilian Service Award from the Corps of Engineers, the William Penn Mott, Jr. Award for Meritorious Service from the National Society for Parks and Recreation, the Recreation Legends Award from the American Recreation Coalition, National Recreation Resource Leadership Award from the National Association of Recreation Resource Planners and the Legends of Parks and Recreation Program designation by The American Academy for the Park and Recreation Administration. He was graduated from Washington State University and holds a Masters degree in Natural Resources from the University of Michigan.
Peter B. Lewis
Director Emeritus and Founding Chairman
Beginning with broadcast radio and television, Peter is celebrating 50 years in aural and visual communications industries. He is currently President of AUDISEE/Sound which he founded in 1988, to produce sound environments for exhibitions and large public spaces. As creative consultant to NIKE, Coca-Cola, Nintendo, adidas and others he has designed sound experiences for the Olympics, World Cup and World's Fairs. He has won dozens of national and international awards for these and other specialty presentations and events.
Peter was graduated from La Jolla High School in 1962, and is a longtime member of AFTRA, a published author of non-fiction and Executive Director of the CarTours Foundation, a non-profit organization producing educational and interpretive audio tours for National Parks and Historic Byways.
Greg Miller
Chairperson
Greg retired from the Corps of Engineers after serving 34 years as a Recreation Program Manager for the South Atlantic Division, Park Ranger and Natural Resource Specialist. He served on numerous committees including the Corps of Engineers Partnership Advisory Committee, the Recreation Leadership Advisory Team and the National Recreation Reservation Service planning team. Greg is a Founder and longtime member of the National Association for Interpretation. He was the Corps liaison to the Corps Foundation throughout its formation and startup. Greg holds a Bachelors degree from the University of Missouri in Fisheries and Wildlife, and earned his Masters degree in Recreation and Park Administration from the University of Missouri. He has received numerous awards during his career including the Commander Awards for Civilian Service, the Achievement Medal for Civilian Service, Professional Federal Employee of the Year and the Hiram M. Chittenden Award for Interpretive Excellence.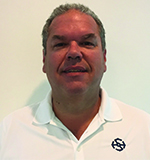 Jeff Rose
Jeff has been involved with the marina industry since 1984. He spent many summer high school and college breaks working at the various Texas properties as a dockhand and doing other assorted duties around the properties. After college, Jeff joined the company as an assistant marina manager. He took a brief detour into the iron and metal industry and found that he missed the water and the interaction with people in a recreational environment.
Jeff re-joined the family in 1997 as a marina coordinator and soon assumed the position of Texas Regional Manager. He maintains a close association with each of the marina managers in his region. Jeff provides invaluable support to each of the managers, supervises the daily operations of the marinas and is responsible for the related profit centers, accounting, human relations, advertising, and assists the managers with member relations.
He is a Certified Marina Manager #95 and is a past President of the Marina Association of Texas and current board member. Jeff is a past Member of the Marina Advisory Board for the Clean Texas Marina Program.
Jeff is also the immediate past Chairman of the Association of Marina Industries and is also the current chair of the legislative board for the Association of Marina Industries (AMI). He also serves on the National Marine Manufacturers Association (NMMA) board, the NMMA's PAC board and most recently has been awarded a seat on the Corps of Engineers Natural Resources Education Foundation, doing business as the Corps Foundation and is and has been a strong supporter and advocate for the Marina Industry through his additional efforts lobbying the U.S. Congress and Senate during NMMA's American Boating Congress (ABC) week in Washington D.C.
Jeff is a past board member for the Dallas International Boat Show and the City of the Colony Chamber of Commerce.
A devoted husband and father, Jeff enjoys boating, camping and other activities with his wife and two daughters. He is an avid golfer, fisherman and all things outdoors

The Corps of Engineers Natural Resources Education Foundation, doing business as The Corps Foundation, is the only nationwide nonprofit organization dedicated exclusively to supporting our nation's lakes, rivers and their many resources at U.S. Army Corps of Engineers managed lakes and waterways.
The Corps of Engineers Natural Resources Education Foundation, a 501(c)(3) non-profit organization, tax ID #20-5545091